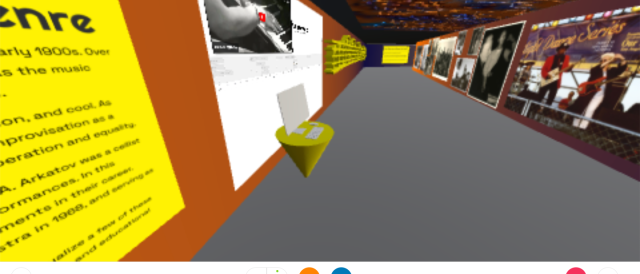 This exhibition examines jazz through the lens of the James Arkatov photographic collection at UCLA. Arkatov was a cellist and brilliant photographer who captured the portraits of many famous musicians during their performances. In this particular collection, he focused on jazz players and took photographs of them during pivotal moments in their career. Arkatov has also done other incredible things, such as founding the Los Angeles Chamber Orchestra in 1968, and serving as its first principal cello.
The collection showcases some of the world's best jazz musicians. This exhibition seeks to contextualize a few of these great icons within greater social contexts, such as social justice, gender equality, stylistic innovation, and educational legacy. Throughout this exhibition, you will learn more about jazz and how it influences our world today.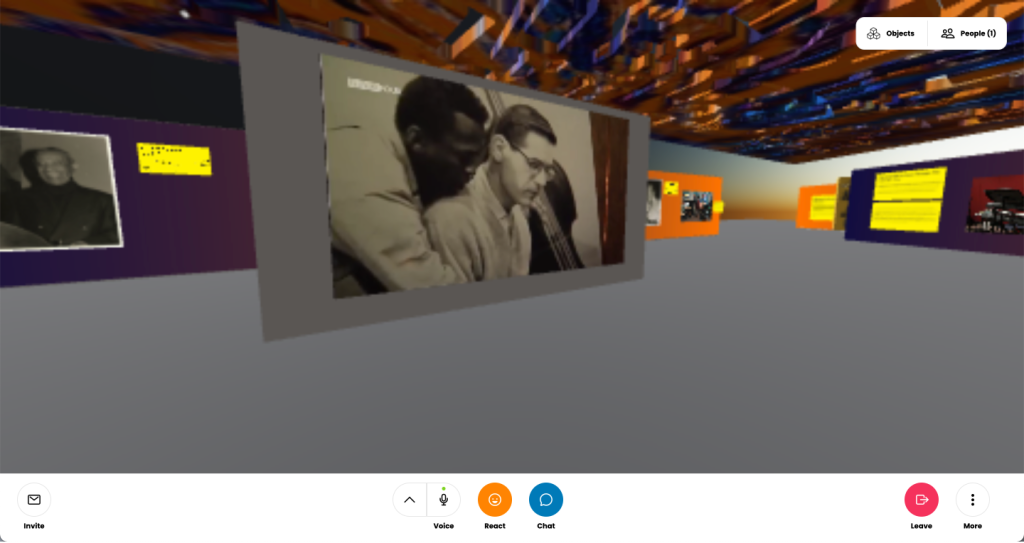 This exhibition was created during a UCLA  DH199 Winter 2022 capstone course on digital curation. Student curators included: Yutong Feng, Mariam Magdy, Vanathi Ravikumar, Zhengbai/Jessica Xia, Tianrui/Teresa Xu. The course was led by Francesca Albrezzi, PhD.
A big thank you to Christopher Gilman, Matthew Vest, and Lisa McAulay at the UCLA Library for their support and assistance in preparing resources for the course. Thank you also to the DH program for hosting the exhibition on their website.
Joining the Exhibition Room
To access the VR exhibition environment, click "Load Room" below and then select your avatar and "Join Room" to view, or open the environment in a new browser window via this link. Before entering a Hubs room you are in the room's lobby. You can see and hear what's going on in the room but you can only interact with the others using text chat. The process of entering a room is a bit different depending on your device.
Please note that the environment only allows for 50 people to enter at a time. If you cannot join us right away, please wait a few minutes and try again. In addition, the exhibition has many items, which means it sometimes has difficulty loading. Please be patient and try refreshing the page if it seems there has been a loading error.
For more information, see this documentation on how to join rooms in Mozilla Hubs.
Navigation
If you are joining via a desktop, click and drag with your mouse to look around. Use the arrow key or the 'W', 'A', 'S', and 'D' keys to navigate forward, backward, up, and down based on the placement of your mouse. Using the 'G' key will allow you toggle between fly mode and ground mode. If you plan on joining from a touch-screen device or a VR headset, here is additional documentation regarding how to navigate.