Moral Code – Ethics in the Digital Age
May 28, 2019 @ 9:00 am
-
2:30 pm
Royce Hall 314,
340 Royce Drive




Los Angeles

,

CA

90095

United States
+ Google Map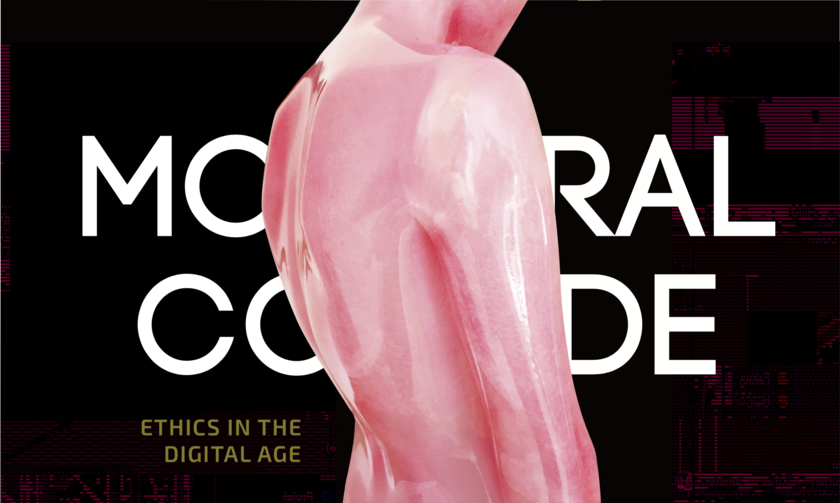 The Thomas Mann House and the UCLA Digital Humanities present
Conference: Moral Code – Ethics in the Digital Age
"The primary political and philosophical issue of the next century will be the definition of what we are," futurist Ray Kurzweil wrote just before the onset of the 21st century. Algorithms and autonomously operating machines have already begun to fundamentally change human beings and their surroundings. Meanwhile, social objectives and ethical standards regulating these developments often remain vague. While, historically and culturally, there are fundamental differences defining the discourse on data security and the risks of technological progress, the moral challenges resulting from the use of digital technologies are the same on both sides of the Atlantic.
Challenges around AI ensue in several different fields: the perceived neutrality and ruthless objectivism of algorithms that accelerate our advances in security, health and science have also been found to reproduce stereotypes and profiling. Digitization, machine learning and technological advancements might hold the key for economic prosperity but play a crucial part in growing economic discrepancies between classes and individuals. Additionally, Cognitive performance can be enhanced by neurostimulation, implants can lead to a sharpening of the senses, moods can be altered, and life expectancy increased. But what are the consequences of the modifiability of human nature itself which seems to be looming in the near future?
These digital and technological developments not only affect our moral judgement, but challenge supposed certainties and pose stirring questions. Why not craft better humans? What does a just AI economy look like? Can algorithms be ethical? The conference "Moral Code" aims to propose new ways and platforms to communicate about the moral implications resulting from the use of digital technologies.
Keynote
Luciano Floridi (University of Oxford)
Panelists
Joshua Berson (Fellow Berggruen Institute), Damian Borth (Thomas Mann Fellow), Louisa Clement (Villa Aurora Fellow), Andrew Culp (CalArts), Josh Kun (USC), Safiya Noble (USC), Nader Pouratian (UCLA), Todd Presner (UCLA), Sarah Roberts (UCLA), Dong Song (USC), Ramesh Srinivasan (UCLA), et al.
Sponsored by the Thomas Mann House and the UCLA Digital Humanities Department.
Co-sponsored by the UCLA Division of Humanities, UCLA Germanic Languages, UCLA French and Francophone Studies and UCLA Graduate School of Education and Information Studies.
To RSVP please email: rsvp@vatmh.org
Click here for the conference program