A HUGE thank you to everyone who came out to the DH Infosession on April 9th! We had great questions from the audience and excellent answers from our senior and alumni panels.
In case you could not make it, here is a quick infographic highlighting some main takeaways: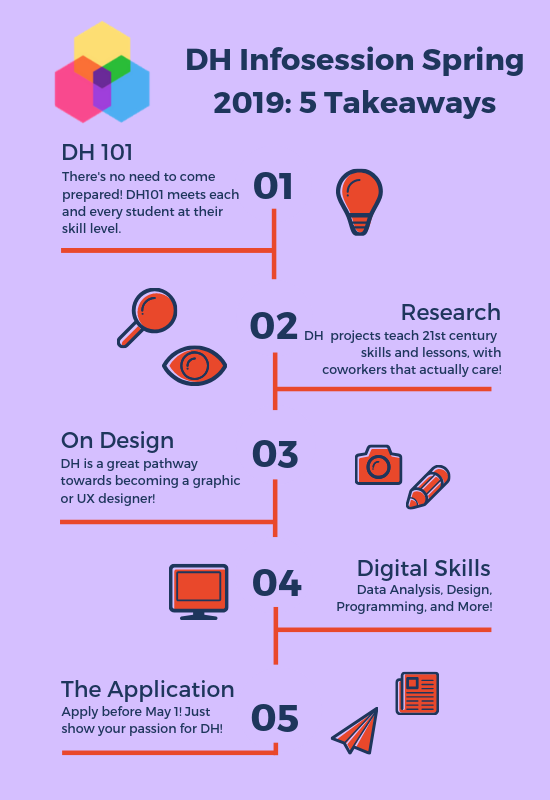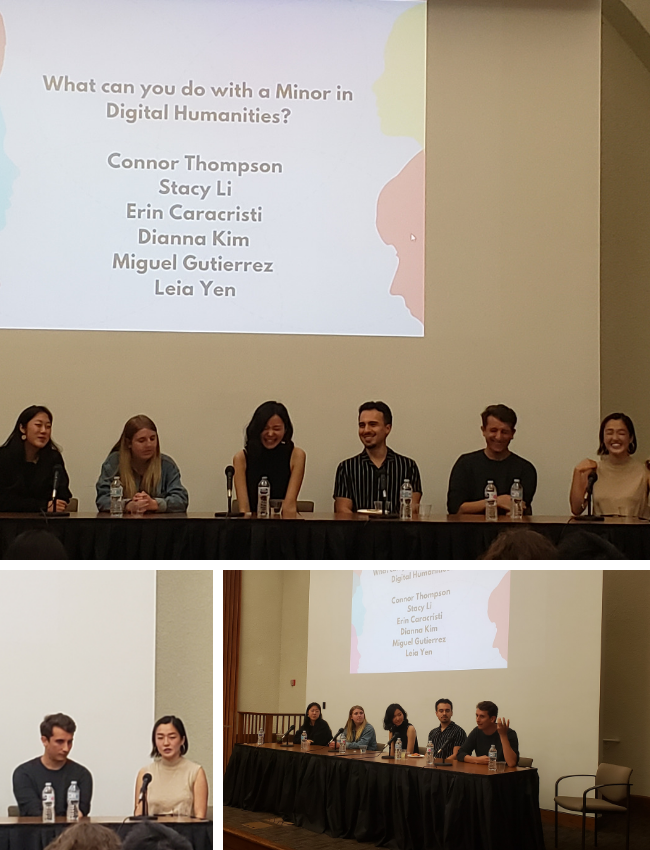 Make sure to apply for the Minor if you haven't already!
Apply Now