Graduate DH Career Paths Panel
April 21, 2022 @ 6:00 pm
-
7:00 pm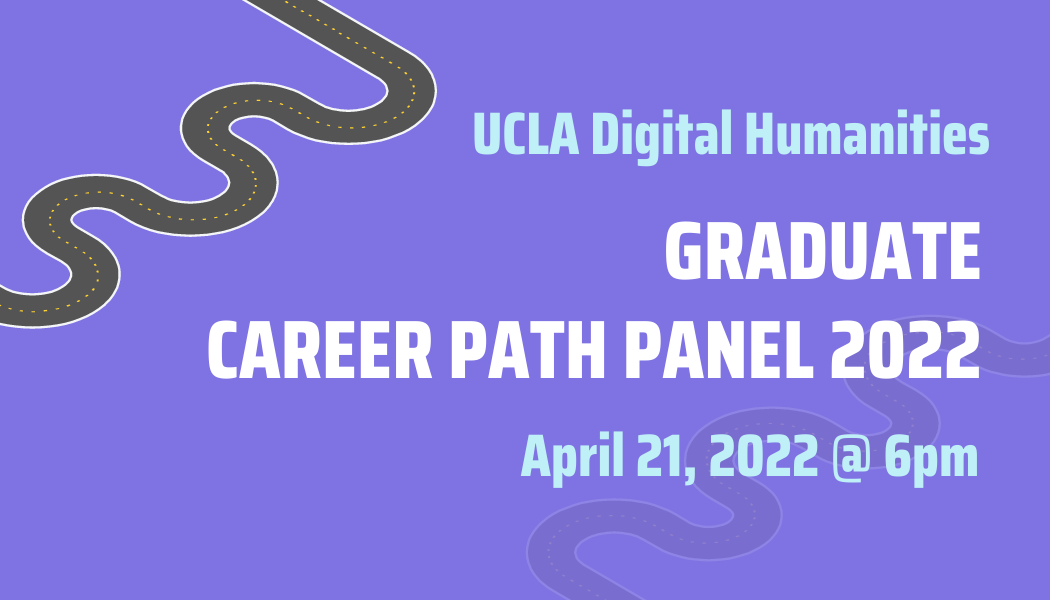 Join us Thursday, April 21 at 6:00pm to hear from DH Alumni! In this 1-hour panel, alumni will discuss their experiences in the program, how they identified their career path, landed current positions, as well as tips and advice for those currently in or contemplating the program.
After registering, you will receive a confirmation email containing information about joining the meeting.
Panelists
Dr. Wendy Perla Kurtz
Wendy Perla Kurtz, PhD, is a Lecturer and Project Scientist in the Digital Humanities program at the University of California, Los Angeles, where she teaches courses and supports Digital Humanities projects through the Digital Research Consortium. Dr. Kurtz holds a PhD in Hispanic Literature from the Department of Spanish & Portuguese at UCLA and her research lies at the intersection of cultural memory, digital mapping, and human rights.
Dr. Francesca Albrezzi
An art historian, curator, and digital humanist, Dr. Francesca Albrezzi works as a Digital Research Consultant at UCLA's Office of Advanced Research Computing (OARC) and teaches for the Digital Humanities program. She researches digitally immersive technologies used in GLAM organizations. She is affiliated with the College Art Association's educational committee, Art History Teaching Resources, and the Digital Art History Journal.
Robert Farley
Robert is currently the Literary Historian for a new global video game company called Famico Studios and a Ph.D. Candidate in Comparative Literature at UCLA. While finishing his dissertation on digital grassroots archives of the sexual rights movement in Arabic, he transitioned over the last year to delivering SWANA-based historical and cultural research to game developers principally in the areas of art, design, and mechanics. He came to DH in 2018 by working as a Research and Instructional Technology Consultant (RITC) for UCLA Humanities Technology and the UCLA